Home
> January Interim Programs

JANUARY INTERIM OFF-CAMPUS CAMPUS COURSES
APPLICATION DATES: April 1-July 31, 2015
• Early registration, April 1-April 15, is advised. Courses do fill after early registration. Later registration could result in a higher course cost due to increased air costs and change in value of the dollar. Registering later could also result in denial based on plane occupancy.
• Application forms and instructions may be accessed on the Studio Abroad website: http://gustavus.studioabroad.com/ beginning April 1, 2015. Instructions regarding this application procedure are on the back of this document under "Application Process" or at
http://gustavus.edu/academics/cice/studyabroad/programs/jterm/appguidelines.php
. Please read everything carefully.
All applications must be completed and submitted online.
Most fees will be accepted in the CICE office or on-line by credit card.
• Several policies apply. Applicants must have a minimum GPA of 2.75, be in good financial standing with the College, and cannot be on academic or disciplinary probation.
• Acceptance is determined by personal written statement, unofficial transcript, and personal interview by instructors.
• Area approval: January IEX
*Course costs when shown below are estimates.*
A final cost will be determined by Sept. 26, 2015. Prices could vary from $200-$600 more or less than the estimated fee due to volatile financial markets, value of the dollar, and final number of participants on course.

All flights leave from Minneapolis and return to Minneapolis. Flight deviations will not be allowed without prior approval from CICE.
All deviations must be requested by May 15th or additional charges may apply.
Do not depend on actual flight dates until e-ticket information is sent to our office in early December. Not all courses will allow deviations.
All January Interim fees are estimates, and the final cost for the program will be determined at the beginning of the academic year. Scholarships are not available for January Interim programs, however students may apply for personal loans. For more information on determining program costs, visit our website:
Program Fees and Billing
** Additional Costs include immunizations, books, and some meals. Passport costs are the responsibility of the student.
*** We strongly recommend that you purchase trip cancellation insurance. Visit :wwwinsuremytrip.com. To be effective this insurance should be purchased immediately after acceptance into a program.
GUSTAVUS JANUARY INTERIM OFF-CAMPUS COURSES 2016
E/M-206: Entrepreneurial & Creative Thinking – Vegas Style
Kathy Lund Dean Dates: January 9-24 (on campus 4-8 & 25-29)
Application Fee: $65 Enrollment: 10-14
Estimated Cost: $1850-2200 Additional Cost: TBA
Las Vegas may be one of the best places in which to ask students to consider thinking creatively about new and mature ventures, to engage with service and work in support of Gustavus' core values, and to encounter vivid examples of where business decisions meet ethics. Students will conduct site visits at different exemplar organizations all invested in re-vitalizing Vegas from a tourism-dependent place to a much more diversified economy. Link for more info:
Vegas Brochure.pdf
Europe
GER-120: Germany: More Than the Alps, Beer, and Castles
Patricia Branstad Dates: January 7-30 (on campus 4-6)
Application Fee: $65 Enrollment: 10-20
Estimated Cost: $5100-5400 Additional Cost: $215
Germany's people and culture are more diverse than the commonly held stereotype. Through a week's stay in three areas of Germany; Ostfrieland in northwestern Germany, Berlin in east central Germany, and Munich in southern Germany, students will increase their awareness of Germany's diversity, challenging the stereotype of Germans and the German culture. Through interaction with the local people and visiting historical and cultural sites in these three geographic areas, students will learn about the political, economic, and social influences that shape Germany's cultural identity and will attempt to answer the question "What is German?" Link for more info:
Germany Brochure.pdf
MUS-170: Gustavus Symphony Orchestra and Jazz Lab Perform in Greece and Turkey
Ruth Lin, Alisa Rosenthal, & Dave Stamps Dates: January 4 – February 3 (on campus 4-20)
Application Fee: $65 Enrollment: 45-80
Estimated Cost: $4500-4800 Additional Costs: Immunizations
**Orchestra and Jazz Ensemble students only
This course focuses on the aural study and performance of orchestral and jazz repertoire with an emphasis on American Orchestral and Big Band Music. We will explore the juxtaposition and collaboration of the two genres. We will perform for several audiences in Greece and Turkey. The companion course, taught on campus by Alisa Rosenthal, will include study of Greece's rich contributions to Western political theory and Turkey as a crossroads between East and West. Both countries have much to offer in terms of their culture, history, and current role on the world stage.Tentative
itinerary.pdf
T/D 244 The Gaiety School of Acting – Irish Theatre January Term
Participation on own with Gaiety instructors Dates: January 5 - 25
Application Fee: $65 Additional Costs: $270
Estimated Cost: $4700 plus airfare
Irish Theater January Interim is a course designed for students who have previously taken Gustavus drama courses, and now want to focus their craft through the intensive study of Irish Drama. This intensive program takes place five days a week over a three week period at theatre premises in the heart of Dublin's cultural quarter, Temple Bar. The program explores a unique approach to learning that combines the development of literary understanding with an exploration of the craft of acting. On the final evening of the program students will present a showcase of selected scenes from the various plays studied. Weekends are free for travel. For more info:
Ireland Gaiety Brochure.pdf
South America/Latin America

GEG-155: From the Amazon to the Andes: Ecuadorian Landscapes in a Time of Global Change
Jeff La Frenierre, Zoe Pearson Dates: January 4-29
Application Fee: $65 Enrollment: 10-12
Estimated Cost: $5600-5995
Additional Cost: $500,plus immunizations
Within a compact area only slightly larger that Minnesota, Ecuador offers landscape diversity ranging from semi-desert tropical islands to the icy slopes of some of the highest volcanoes on earth and social diversity ranging from the rapidly modernizing to the resolutely traditional. In this course, we will study the factors that influence ecological and cultural diversity and explore the tight interlinkages that exist between social and environmental systems in this rapidly evolving landscape. Link for more info:
Ecuador Brochure.pdf
NDL 170: Cuba: Religion, Culture, and Identity
Beatrice Torres and Jeffrey Rathlef Dates: January 4-29 (on campus 4-8 & 28-29)
Application Fee: $65 Enrollment: 14-15
Estimated Cost: $4550-4750 Additional Cost: $60 plus immunizations
Students will travel to Cuba, where we will explore the diversity of Cuba's religious practices including the African-based Yoruba religions of Santería and Palo Monte, Catholicism, Judaism, and several branches of evangelical Protestantism. We will focus on questions of religious and cultural identities and how they are constructed and manifested into community, social and political action. Through readings, church visits, discussions, invited guest speakers and community engagement activities we will examine the history of Cuban religions, religious identities, how religion is practiced in 2016, and how some contemporary religious sects work through popular education methodologies to serve, strengthen and build their communities. Link for more info:
Cuba Brochure.pdf
EDU-267: Education and Poverty in Peru: A service learning experience
Debra Pitton Dates: January 4-29 (on campus 4-7)
Application Fee: $65 Enrollment: 10-16
Estimated Cost: $3900-4200 Additional Cost: $75 plus immunizations
This course provides students the opportunity to learn about the impact of poverty on a country and how education support can alleviate some of these adverse conditions. Students will live in dorms the first week and in home-stays the second week and will provide service to this poverty-stricken area by teaching English in a summer school program. A cultural exploration to Machu Picchu will expand student understanding of the culture and history of Peru. Students will complete daily journals and participate in evening discussions based on reading about the country as well as issues of poverty. Students will draw on their prior learning in the use of the English language and teaching to serve the people in Peru. Link for more info:
Peru Brochure.pdf
South Pacific
HES-242: Olympic Quest: Understanding Sport & Leisure in Australia and New Zealand- FULL
FULL, NOT ACCEPTING APPLICATIONS!!
Africa
AFS-130: Oral Tradition in Ghana
Paschal Kyoore and Michele Rusinko Dates: January 10-30 (on campus 4-8)
Application Fee: $65 Enrollment: 20-22
Estimated Cost: $4200-4400 Additional Cost: $50 plus immunizations
This course focuses on folktales and storytelling in Ghana. Students study and discuss the role of stories and storytelling; read and discuss a collection of folktales from Ghana; and listen to testimonies of stories from people of varied social backgrounds and ethnicities in Ghana. They write reflection papers on the narrated personal and collective stories as well as in the folktales that they read, on their visits to UNESCO heritage sites such as the Slave Castles, and on their experience with traditional music and dancing as a form of storytelling in Ghana. Link for more info:
Ghana Brochure.pdf
NDL-175: The Struggle to Be Well in South Africa- FULL
FULL, NOT ACCEPTING APPLICATIONS!!
JPN-145: Intensive Japanese Language Study in Tokyo
Toshiyuki Sakuragi Dates: January 13- February 3
Application Fee: $65 Enrollment: 9-12
Estimated Cost: $3595-3750 Additional Cost: $212
In this course, students will engage in intensive language and cultural immersion at Hosei University, located in the center of Tokyo. Students with various levels of Japanese language proficiency---from beginning (with no previous experience) to advanced---may participate in this course; each student will be placed in an appropriate level class at the university. The course also offers opportunities to visit various sites of historical and cultural significance in Tokyo and its surrounding areas. Link for more info:
Tokyo Brochure.pdf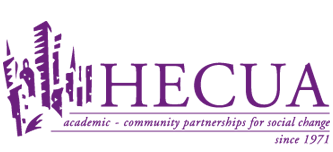 Off-Campus Programs - January 2016 & June 2015
Area Approval for all Courses: January IEX
January 2016
Social and Political Transformation in Ecuador
Instructor: TBA Dates: Jan 2-24 Cost: $4150 Application fee: $50 HECUA Fee & $65 GAC Fee upon registration. Additional Costs: $330 (local transport, immunizations, and passport) Prerequisites: GPA of at least 2.75
This is a HECUA consortium program. Instructors include HECUA faculty and on-site specialists. The course explores socioeconomic issues in Ecuador as manifested in the country's growing inequality and the proliferation of new social movements. Particular emphasis will be placed on indigenous rights, gender equality, the protection and management of natural resources, and Ecuador's new Constitution. Students compare and contrast the Ecuadorian experience with developments in other parts of Latin America. Students gain a firsthand perspective on these dynamics with field work and NGO site visits in and around the beautiful capital city of Quito and in some distant rural communities. For more information see
http://hecua.org/j_ecuador.
June 2015
Race in America Then and Now: "Post-Racial" Perspectives on the Civil Rights Movement
Instructor: TBA Dates: June 8- June 29 Cost: $3400 Application fee: $50 HECUA Fee/$65 GAC Fee upon registration. Prerequisites: GPA of at least 2.75
Many people in the U.S. and around the world have seen the election of President Barack Obama as a sign that racism in America is a thing of the past. America, it is said, is now a "post-racial" society, and has moved beyond a racially divided time. Yet that past was not very long ago. Obama's election came within the lifetimes of people whose parents were born into slavery in America, and he was elected President less than fifty years after the Civil Rights Act of 1964 and the Voting Rights Act of 1965. Even after these landmark pieces of legislation became law, in the 1960s many communities of color struggled to find justice and equality in the United States. This program explores that era's struggles as well as current movements for equality, and dares to ask questions about racial justice in America today. During the one-month program, students meet with civil rights activists who were active in the 1960s and those who are active now, and with lawyers, politicians, educators, and youth to learn about how America's present is inextricably linked to its past. Field experiences open up connections among issues related to education, incarceration, and distribution of wealth, health care, housing, employment, and the environment.
Program Website:
https://hecua.org/civilrights
APPLICATION PROCESS- Studio Abroad Information

Accessing Studio Abroad
To access the Studio Abroad site, go to
http://gustavus.studioabroad.com/
. This will take you to the Gustavus home page of the Studio Abroad site. You can also access it from the CICE website at
http://gustavus.edu/academics/cice/studyabroad/programs/programs/jterm/
.
What is on Studio Abroad?
You can view the January Interim 2016 (TBA) courses by clicking "Programs" on the top navigation bar. If you want to see a list of only the January Interim courses, select "January Interim" from the drop-down menu labeled "Term." If you want to search for a specific program, enter the title beneath the "Program Name" from the drop-down menu. Priority applications will be available on Studio Abroad from April 1, 2015 to April 15, 2015. You may apply for Gustavus programs until July 31, 2015.
How to apply
First, locate your program. Once you find it, click the "Apply Now" button and follow the instructions on the subsequent screens. Once you get to your application "home page" you will then need to read, submit, and return a variety of other pieces, all of which will be laid out on your home page. Some of these items will be submitted electronically, some still need to be submitted via paper directly to the CICE (i.e. receipt for fees).
Read all of the information and instructions carefully!
For Gustavus programs, this will be the only application you need to complete. If you are applying to a program through Hamline, UMAIE, or HECUA, this is only the application for Gustavus approval and does not constitute approval or acceptance into the specific study abroad program. You will receive instructions and a link to apply to your specific study abroad program/program provider on the Studio Abroad system once CICE has given you the approval to apply.
January Policies
Before beginning a January Interim application, please review the
January Term Policies
page available on the Center for International and Cultural Education website.
If you have problems
If you have any questions related to the January Interim course(s) that you are interested in attending, please contact:
Linda Shaw, Assistant Director, CICE
507-933-7545 lshaw@gustavus.edu
Note:
E-mails that are sent from the Studio Abroad system will arrive from StudioAbroad@gustavus.edu. You will receive emails from the system whenever a status change has been made or materials received. You will be responsible for checking the Studio Abroad system on a regular basis for all information and updates regarding your program.
Application Procedure for non-Gustavus January Interim 2016 Off-Campus Courses
HECUA AND UMAIE COURSES
Before applying for a non-Gustavus January Interim course, please review the application process below:

1) First, you must apply for your course through Gustavus on StudioAbroad before you continue any additonal applications. You must first receive Gustavus approval before you can apply for a UMAIE or HECUA course. Note that Gustavus approval does not constitute approval by or acceptance into the specific UMAIE or HECUA course.
2) You will be notified via your StudioAbroad account if your application has been approved or denied by Gustavus.The notification will include instructions on how to apply to your specific January program/program provider. You may not apply to your specific program provider until you've received approval and instructions from CICE via your StudioAbroad account.
3) Once approved by Gustavus, you can complete your additional program applications for HECUA online on their site, links provided. Note: all the components for the UMAIE application are on the Gustavus StudioAbroad application. This application will also be viewed by UMAIE instructors for approval, you will not have to fill out a separate application for UMAIE. You must however bring in your separate application fee of $500.

UMAIE COURSES
2016 UMAIE Summary

UMAIE Website

The Gustavus StudioAbroad application will suffice for both Gustavus and UMAIE program applications.

To find your specific UMAIE program application, click here or find the Programs tab on the upper right hand of the screen. Type in your program name and under term, select January Interim, then hit search.

****ANNOUNCEMENT: UMAIE APLLICATION PROCEDURE
No application will be considered without ALL the required signed documents, copies and a deposit check.

UMAIE will not review applications without passport information. UMAIE requires applicants to provide passport information on the application form, send in your passport photocopy, and or send in evidence that shows you have applied for a passport. This means your application will not be considered until we have this information. The following materials must be submitted in order for your application to be reviewed:
• $500 Deposit
• $65 Application Fee
• Passport information or evidence that shows you have applied for a passport
• Completed application through Studio Abroad

*Any cancellations from UMAIE courses must be in writing to (lshaw@gustavus.edu) from the students (@gustavus) account not any other email accounts (e.g., Yahoo, Google, Hotmail, etc.)
HECUA COURSES
** You must be APPROVED BY GUSTAVUS first, BEFORE you apply specifically to the HECUA program you desire.

Program applications for Hecua are provided in the links below after your GUSTAVUS StudioAbroad application is approved:

To find your specific Gustavus StudioAbroad program application, click here or find the Programs tab on the upper right hand of the screen. Type in your program name and under term, select January Interim, then hit search. Apply to your course.

Complete HECUA Application instructions for HECUA courses are here.

HECUA: Social and Political Transformation in Ecuador

HECUA Race and America Then and Now: "Post-racial" perspective on the Civil Rights Movement


Explore information regarding:
January International Internships,Career Explorations DUE DATE OCTOBER 10
January International Independent Study Due date October 1


If you have any questions regarding January Interim courses contact:

Linda Shaw
Assistant Director, Center for International and Cultural Education
January Interim Off Campus Coordinator
UMAIE Representative
lshaw@gustavus.edu
507- 933-7150