This page is the brochure for your selected program. You can view the provided information for this program on this page and click on the available buttons for additional options.
IEX J-Term 2018: UMAIE T4948 GLOBAL HEALTH IN UGANDA AND RWANDA: TOWARDS ANALYSIS, EQUITY, AND ACTION IN SOCIAL MEDICINE
Kampala, Uganda
(Outgoing Program)
Featured:
Program Terms:
January Interim

Program Sponsor:
UMAIE
Budget Sheets
January Interim

There are currently no active application cycles for this program.
| | | | |
| --- | --- | --- | --- |
| Program Provider: | UMAIE - Upper Midwest Association for International Education | Program Term(s): | January Interim |
| Housing Options: | Hostel/Hotel | Areas of Study: | African Studies, Biology, Development Studies, Health & Exercise Science, Human Rights, Pre-Health, Public Health, Social Justice, Social Policy & Administration, Sociology |
THIS COURSE IS ONLY OPEN TO UMAIE STUDENTS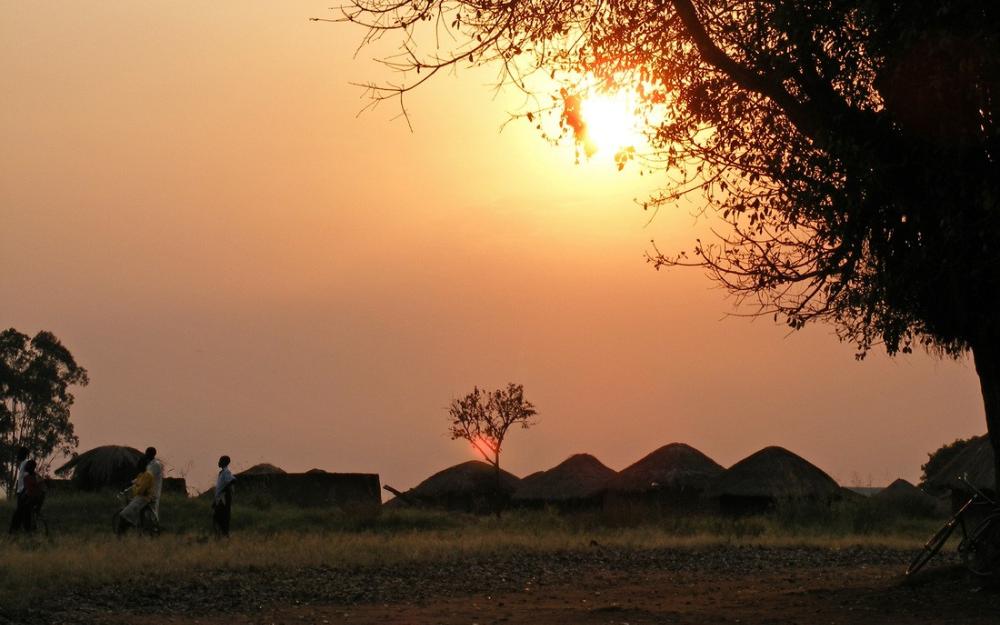 Dates:
01/03/2018-01/24/2018
Summary:
Study social determinants of health and explore global health partnerships while studying alongside university students from Uganda and Rwanda
Academic Overview:
This course provides a structured global health immersion experience that emphasizes a biosocial framework. Such an approach appreciates how health and disease emerge through the interaction between biology and the social environment. Through exploration of social determinants of health, students will gain an appreciation for nuanced global and local contexts that influence health outcomes and the types of health interventions designed to address illness in those contexts. The course employs active learning pedagogy, dialogue with diverse groups of Ugandan and Rwandans, rigorous self-reflection, visits to various health care treatment and service settings, and a robust introduction to a health advocacy skill set. As this course will be taught in partnership with the non-profit organization, SocMed, university students from several Sub-Saharan African countries will also participate regularly in the class. This presents an opportunity for formative cross-cultural student interaction, which is integral to building international solidarity and generating solutions to global health challenges facing societies throughout the world.
Comprehensive Fee
Cost: $TBD
*Each home institution may have supplementary fees in addition to the price listed. Comprehensive Fee includes: Transportation and course arrangements as indicated, hotel accommodations in twin and triple rooms, continental breakfast daily, one lunch and eight dinners (subject to change).
Prerequisites
There are no prerequisites.
Required Readings
Atkinson, Ronald. "Afterword: A Perspective on the Last Thirty Years." The Origins of the Acholi of Uganda. Kampala: Fountain Publishers.
Bleiker, Roland and Kay, Amy. 2007. "Representing HIV/AIDS in Africa: Pluralist Photography and Local Empowerment." International Studies Quarterly 51(4): 1003-1006.
Cases in Global Health Delivery. 2011. "The AIDS Support Organization (TASO) of Uganda: Case 8."
Cueto, Marcos. 2004. "The Origins of Primary Health Care and Selective Primary Health Care." American Journal of Public Health 94(11): 1864-74.
Declaration of Alma-Ata. 1978.
Farmer, Paul. 1995. "Medicine and Social Justice." America 173(2):13-17.
Farmer, Paul. 2003. Pathologies of Power: Health, Human Rights, and the New War on the Poor. Berkeley: University of California Press.
Foucault, Michel., 1973. The Birth of the Clinic: An Archaeology of Medical Perception. Tavistock Publications, pp 3-4.
Harden, Blaine. "When Ebola Came to St. Mary's." New York Times Magazine, February 18, 2001.
Heywood, Mark. 2009. "South Africa's Treatment Action Campaign: Combining Law and Social Mobilization to Realize the Right to Health" Journal of Human Rights Practice. 1(1):14-36.
Hunt, Paul and Gunilla Backman. 2008 "Health Systems and the Right to the Highest Attainable Standard of Health." Health and Human Rights 10(1):81-92
Keshavjee, Salmaan. 2014. "Epilogue: Reframing the Moral Dimensions of Engagement," In: Blind Spot: How Neoliberalism Infiltrated Global Health. University of California Press, pp. 136-144.
Kleinman, Arthur. 2010. "Four Social Theories for Global Health." Lancet 375: 1518-1519.
Kretzmann, John P. and McKnight, John L. 1993. "Introduction" Building Communities from the Inside Out: A Path Toward Finding and Mobilizing a Community's Assets, Evanston, IL: Institute for Policy Research.
McEwen, Bruce. 1998. "Protective and Damaging Effects of Stress Mediators." NEJM 338(3): 171-179.
Okuonzi, Sam. 2004. "Dying for economic growth? Evidence of a flawed economic policy inUganda." Lancet (364): 1632-37.
p'Bitek, Okot. "Song of Lawino, Song of Ocol" Excerpts.
Porter, Dorothy. 2006. "How Did Social Medicine Evolve, and Where Is It Heading?" PLoS Medicine 3(10): e399.
Pérez, Leda, and Martinez, Jacqueline. 2008. "Community Health Workers: Social Justice and Policy Advocates for Community Health and Well-Being." Am J Public Health 98: 11-14.
Roberts, Maya. 2006. "Duffle Bag Medicine." JAMA 295: 1491-1492.
Toebes. Bridget 1999. "Toward an Improved Understanding of the International Human Right to Health" Human Rights Quarterly Vol 21(3): 661-679
Uganda Civil Society Manifesto 2016-2021:
United Nations. 1948. "UN Declaration of Human Rights."
Evaluation
20% - Group Participation and Attendance
20% - Course Journal
30% - Team Project
20 % - Final Essay
10 % - Final Exam
Faculty Directors
Amy C. Finnegan
, PhD, MALD., St. Thomas University (651) 962.5421, email: finn5048@stthomas.edu
Michael J. Westerhaus,
MD, MA, (651) 647.2245, email: michaeljwesterhaus@gmail.com
Description of Faculty Directors
| | |
| --- | --- |
| | Dr. Amy Finnegan is Assistant Professor and Chair of Justice and Peace Studies at UST. She studies social movements and social change, peace and conflict dynamics, and global health with many years of experience in northern Uganda. She is committed to building spaces and opportunities for constructive dialogue across divergent perspectives. She is also the co-director of SocMed, a non-profit organization that advocates for and implements global health education in the pursuit of justice and equity through immersion courses in northern Uganda and now, Haiti. This will be Dr. Finnegan's second time teaching this UMAIE course. |
| | |
| | Dr. Mike Westerhaus is an internal medicine primary care physician and anthropologist. He has extensive experience teaching medical and nursing students as well as medical residents as faculty in the University of Minnesota Global Pathway in Internal Medicine. He is a primary-care physician and Medical Director of the Center for International Health (CIH) in St. Paul, which caters primarily to refugee patients. He also has experience providing clinical care in Uganda. Beyond his medical education, he has a Master's degree in Medical Anthropology from Harvard University where he studied under Dr. Paul Farmer. Dr. Westerhaus co-directs SocMed, and this will be his second time teaching this UMAIE course. |
---
Application Procedures & Deadline
· Select the Apply Now button at the top to start your online application.
· Login using your username and password.
· All applications received by your home institutions priority deadline will be sent to the faculty immediately. Applications will be taken after that deadline for programs with space still remaining until the final application deadline of October 1, 2017.
Final Application Deadline: October 1, 2017
For more information on course content, contact:
Prof Finnegan
or
Prof Westerhaus
On application procedures or logistical information, contact your study abroad office.