This page is the brochure for your selected program. You can view the provided information for this program on this page and click on the available buttons for additional options.
Living Diversity in Malaysia: The Gustavus Semester in Malaysia
Georgetown, Malaysia
(Outgoing Program)
Featured:
Program Terms:
Program Terms:
Spring

Restrictions:
Gustavus applicants only
Budget Sheets
Spring

Dates / Deadlines: - unrelated header
Dates / Deadlines:
Tabular data for Dates / Deadlines:

Term

Year

App Deadline

Decision Date

Start Date

End Date

Spring

2020

09/15/2019 **

Rolling Admission

TBA

TBA


** Indicates rolling admission application process. Applicants will be immediately notified of acceptance into this program and be able to complete post-decision materials prior to the term's application deadline.
Fact Sheet: - unrelated header
Fact Sheet:
#i18n(14)# parameter/value output

Glossary entry for program parameter 10168

Program Provider:
Gustavus Adolphus College

Glossary entry for program parameter 10208

Program Term(s):
Semester only

Glossary entry for program parameter 10164

Minimum Class Standing:
First-Year

Glossary entry for program parameter 10167

Minimum GPA:
2.50

Glossary entry for program parameter 10992

Prerequisites:
No

Glossary entry for program parameter 10206

Previous Language Study Req?:
No

Glossary entry for program parameter 10165

Language of Instruction:
English, Malay

Glossary entry for program parameter 10166

Language courses offered:
Malay

Glossary entry for program parameter 10169

Housing Options:
Hostel/Hotel, Residence Hall

Glossary entry for program parameter 10171

Areas of Study:
Anthropology, Asian Studies, Buddhism, Conservation, Cultural Studies, Ecology, Environmental Studies, Ethnography, Folklore, Gender Studies, Geography, Human Rights, Indigenous Studies, Intercultural Communications, International Studies, Islamic Culture, Malay, Malaysian Studies, Minority Studies, Multiculturalism, Natural History, Peace & Conflict Studies, Rainforest Ecology, Religion/Theology, Social Justice, Sociology, Sustainability
Program Design:
Faculty led, Group based, Set Curriculum, Theme based

Glossary entry for program parameter 10212

Additional Program Options:
Community Engagement, Field Study, Service Learning, Volunteer
Program Description:
Program Description:
Living Diversity in Malaysia: The Gustavus Semester in Malaysia


Explore cultural, religious, and natural diversity in an ideal setting -- a tropical island just off the coast of Malaysia at the crossroads of Southeast Asia!

Overview. This program, offered every other spring semester, is intended to give students experience living and learning in Malaysia, a modern, multicultural, and diverse nation that sits at the crossroads of eastern and southeastern Asia, and of Western and Eastern modernities. Being a country with an ethnically, linguistically, and religiously diverse population, not to mention its biologically rich habitats, Malaysia is a veritable laboratory for the study of diversity.

Peninsular Malaysia is one of the most fascinating destinations in Southeast Asia. Situated as it is near the Equator, Malaysia has been at the heart of global trade for centuries. Traders coming from either east or west would find shelter on the peninsula during monsoon seasons. Consequently, peninsular Malaysia has been shaped historically and ethnically by influences from China and India as well as Europe. The Portuguese, the Dutch, and then the English all laid claim to Malaysia, and each left some evidence of its influence behind.

The major ethnic groups in Peninsular Malaysia today include the Malays, Chinese, and Indians. Malays are indigenous to the peninsula. They speak the language of the Malay people, which, after independence, became the official, national language of Malaysia, and is therefore called Bahasa Malaysia ("the language of Malaysia"). Although Bahasa Malaysia is the official language, many people also speak English and/or Chinese (one or more of many dialects), with minority languages including Tamil, Telugu, Malayalam, Punjabi, Thai, and others.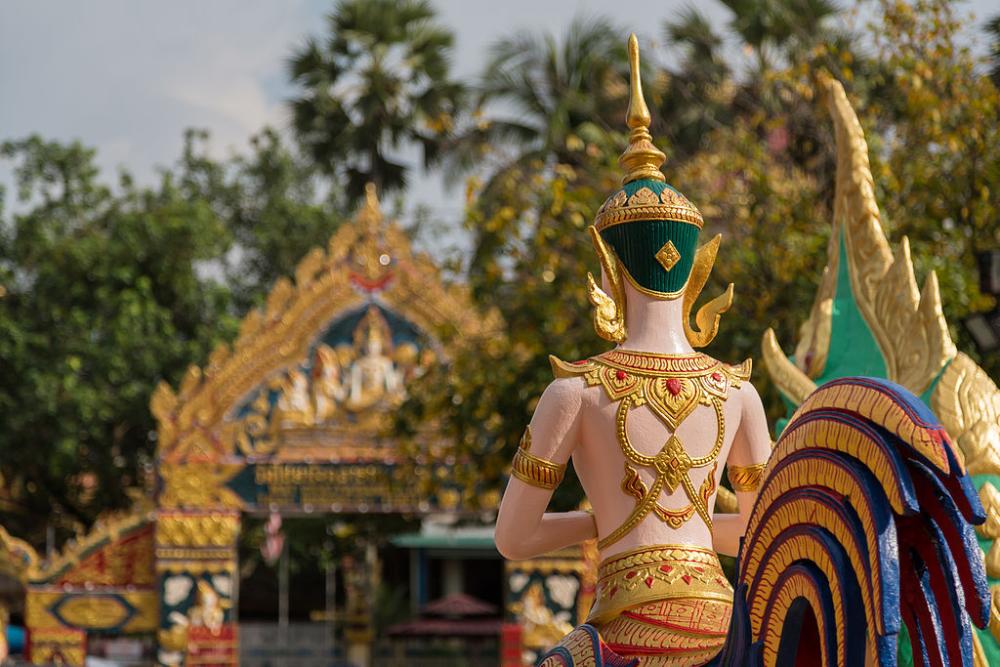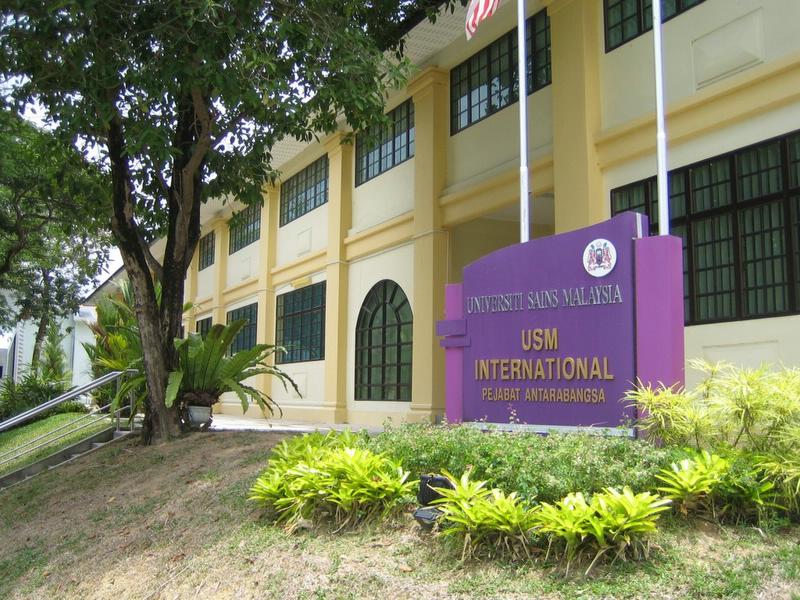 The first Chinese migrated to the Malay Peninsula hundreds of years ago, but the vast majority of the ethnic Chinese population emigrated from China in the late 19th and early 20th centuries, seeking lives and fortunes as business persons and tin mine laborers. Most originated from southern China and span a number of Chinese linguistic groups, the largest being the Cantonese and Hokkien. The vast majority of Indian families also migrated to Malaysia during the same time period, most of them brought as laborers to British-owned rubber plantations. The majority weare from south India, from the Tamil and Malayali language groups of Tamil Nadu and Kerala. There is also a smaller population of northern Indians who speak Hindi or Punjabi.

Today's population is very diverse, including a bare-minimum majority (50.1%) of Malay people as well as people of Chinese, Indian, and many other ethnic heritages, and indigenous groups throughout the territories. The people are also diverse in terms of religion, with almost two-thirds of the population being Muslim and then large minorities of Buddhist, Christian, and other faiths. Malaysia is also a politically complex constitutional monarchy, with a paramount ruler often referred to as "king," a bicameral parliament with a non-elected upper house and an elected lower house, and a hodgepodge of local governance including hereditary rulers called sultans in some areas. Some states have the powers to control their own borders and immigration (unlike in the United States).

Malaysia offers diverse tropical habitats and biological communities including tropical rainforests, mangrove swamps, coral reefs, and wetlands. All these ecosystems provide rich opportunities to explore the natural environment and consider environmental issues and sustainability.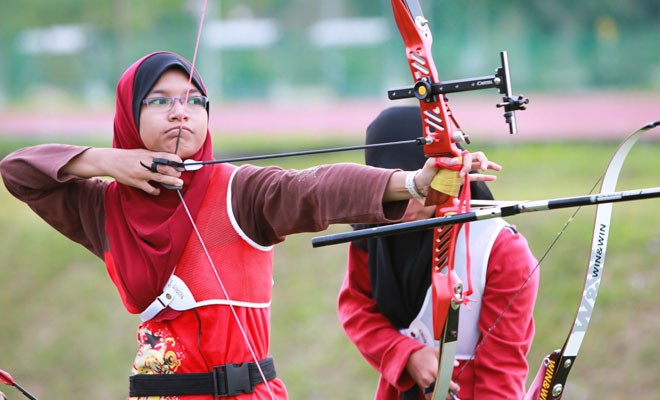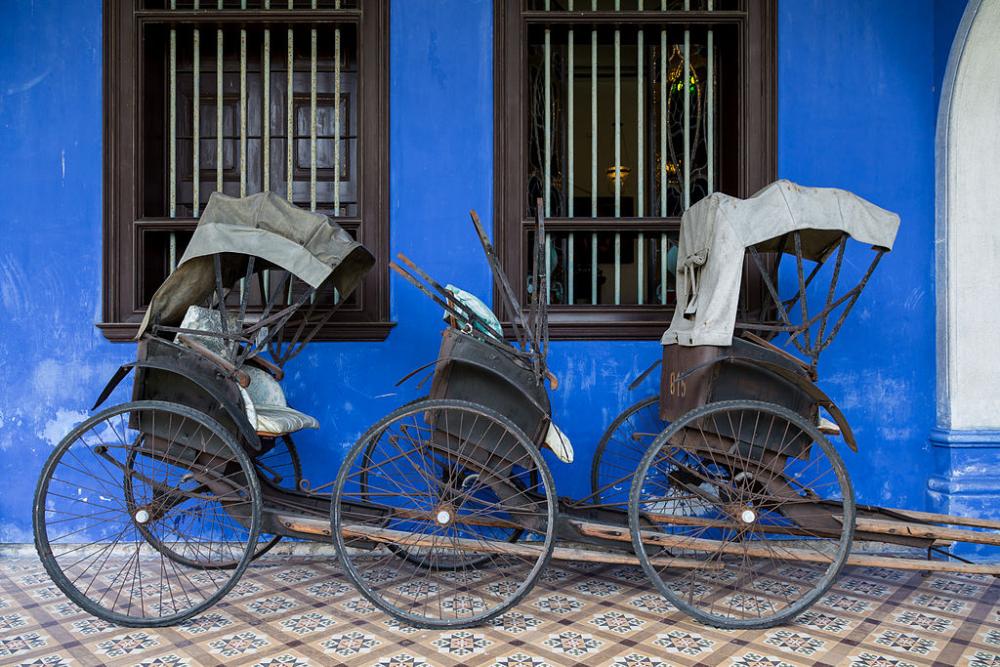 It is precisely because of this diversity of peoples and overlay of political systems that Malaysia is such an interesting place in which to engage in deeply immersive learning about multicultural societies. Observing firsthand the workings of another country that is also quite multicultural but very differently structured is a very informative experience for astute visitors from the US. Moreover, Malaysia also presents us with an astonishing breadth of ecological and biological diversity. The combination of natural and human diversity that the nation boasts is the reason behind our "living diversity" focus.

This is the 'flagship' Gustavus program in Malaysia, and it will be entering its third cycle in 2019-20. The program is operated in collaboration with Gustavus' program partner in Malaysia, the Universiti Sains Malaysia (Science University of Malaysia), located in Penang. In the classrooms and site visits, students learn from a number of Malaysian and international scholars and experts. This program is most well-suited for Gusties who are very interested in Malaysia and one or more of these topic areas:
the diverse peoples and cultures of Malaysia
inter-religious dialogue and coexistence in a Muslim-majority country
the tropical environment of the Malaysian Peninsula, particularly its biological diversity, ecology, and conservation
the social, economic, political, and cultural contexts of the experiences of minorities in Malaysia
Southeast Asian studies and the Bahasa Malaysia language
Given these key themes, the program is ideal for students who are majoring or minoring in fields such as religion, political science, peace and conflict studies, and environmental studies. The program is open to all eligible students, however, and it can serve to meet three general-education requirements in the Liberal Arts Perspectives or two in the Three Crowns Curriculum (it is the only Gustavus study abroad program with courses pre-approved for the Three Crowns Curriculum). This makes it a wonderful choice for sophomores and juniors who still have general-education requirements to meet.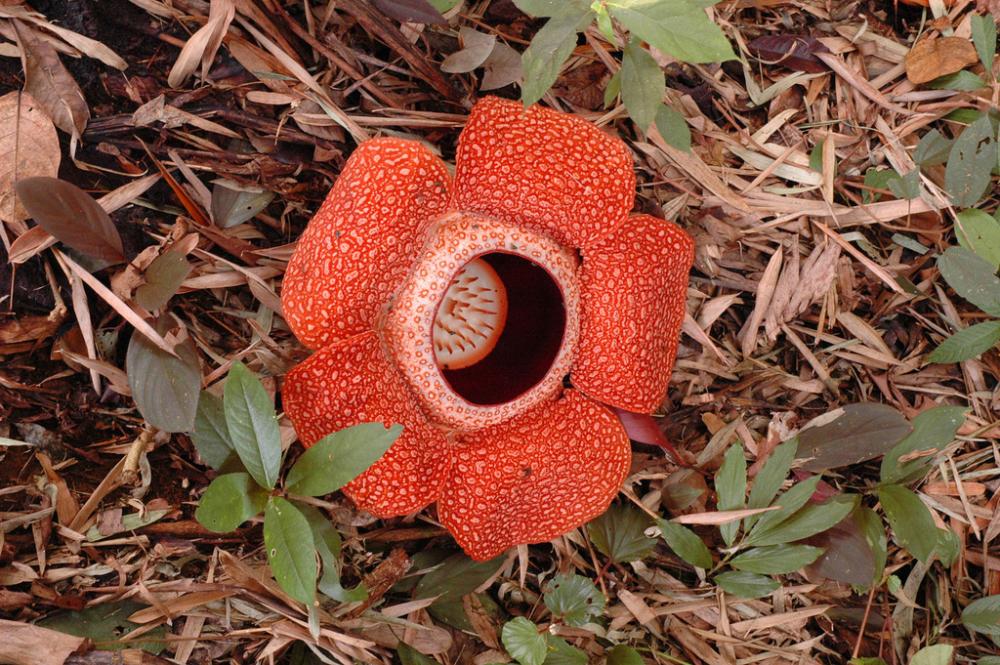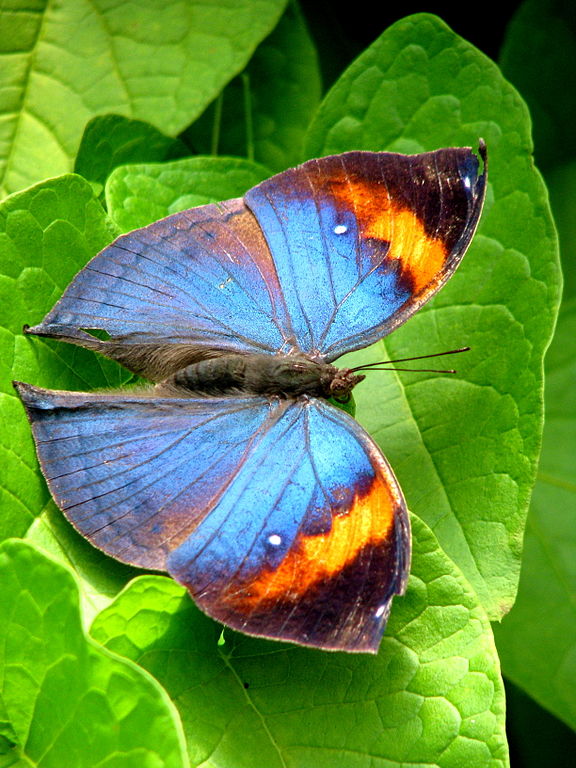 The program consists of four courses (4 Gustavus credits), including:
IDS 250 Bahasa Malaysia I (1 course)
IDS 251 The Malaysian Experience: Living Diversity (1 course, SOSCI)
IDS 252 Religious Experiences of Malaysia (1 course, GLOBL)
IDS 253 Tropical Ecology (1 course, NASP)
Classes will take place in formal and informal settings. Courses will be taught at USM by the faculty program leader and on-site instructors. Local experts and excursions will supplement classroom learning, and students will have opportunities to participate in community service and experience many of the traditional art and craft forms, such as shadow puppetry, traditional dance and music, traditional kite-making, batik, and woodcarving. Frequent group discussion/debriefing will also play a prominent role.

Students will have a mid-semester break which will allow them to remain in Penang or travel in pairs or small groups to other areas in the region, including Thailand, China, Vietnam, Cambodia, Singapore, India, or other locations in Malaysia.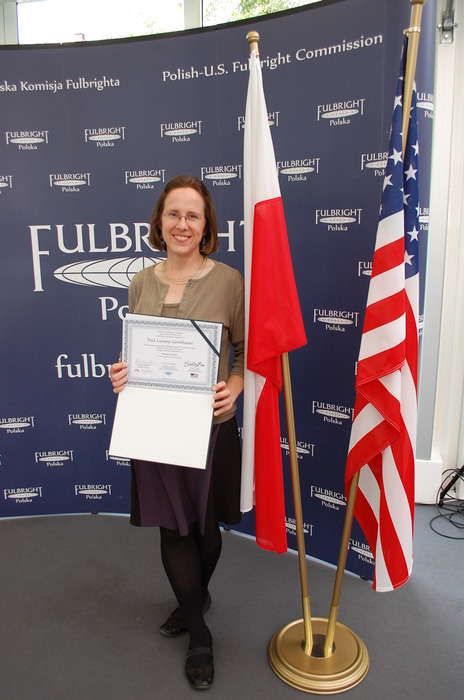 Faculty Leader 2020. Dr. Mimi Gerstbauer is a political science professor but also contributes to several interdisciplinary programs. She teaches international relations courses, US foreign policy, Latin American politics, politics of developing nations, and introduction to Peace Studies. Her research interests include nongovernmental organizations (NGOs) in international politics and peacebuilding, faith-based actors in peacebuilding, post-war reconciliation processes, and the role of forgiveness and apologies in international politics.
Highlights.
This program includes 4 courses and meets up to three of the Liberal Arts Perspective (general-education) requirements: NASP, GLOBL, and SOSCI.

The program also meets two requirements for Three Crowns Curriculum students (those completing general-education Curriculum II): The Individual and Society and The Natural World.
Key program themes include diversity, inter-religious cooperation, religious cultures, subcultures, diversity, cultural and social change, ecology, conservation, and Bahasa Malaysia (the Malay language).
Participants live in USM "hostels" (residence halls) with Gustavus roommates and but have neighbors in other rooms who are from Malaysia and other parts of the world.
A short homestay with a Malaysian family is included as an experiential learning opportunity.
The program includes numerous excursions, site visits, field work, and other opportunities for direct engagement with Malaysian life and the Malaysian natural environment, such as: camping on the beach at the coral reef; observing the giant sea turtles come ashore at night to lay their eggs; visiting mosques, Buddhist temples, Hindu temples, a Sikh gurduwara, and a Christian church in Penang; and a visit to the city of Malacca, a UNESCO World heritage site, where the history of the various colonial powers is on full display.
At various points throughout the semester, participants will travel to parts of Peninsular Malaysia, including Malacca, Kuala Lumpur, the Tamaan Negara National Park (located in the heart of the peninsula, site of the oldest rainforest in the world ), the east coast state of Kelantan, and Pulau Redang (Redang Island, off the east coast state of Terengganu).
This program has independently arranged travel, but a suggested flight will be provided in a student log-in portal (with a buy now, pay later option). Students who would like to travel before and/or after the program will be free to do so (within the limits of immigration rules in any countries visited).
The program is led by a Gustavus professor, though this professor shares the teaching with instructors and guest teachers form the USM and other expert lecturers.
Locations.
Malaysia is a country spread across far-flung territories on both large and small islands and a section of the mainland of Southeast Asia that borders Thailand. The modern country was founded in 1963 (following the founding of a slightly smaller version in 1957) with the combination of several former British colonies and colonies of other nations (most of which were occupied by the Japanese during World War II) that joined to form an independent nation. The 1963 country included Singapore, which later withdrew as its own independent state in 1965. The modern nation has a largely Western-style economy and is heavily involved in international business and trade.

Penang is a Malaysian state located along the northwestern coast of mainland Malaysia (near the Thai border), and partially situated on the large island of Pulau Pinang, where much of our Gustavus program is situated. The state capital, Georgetown, is a large metropolitan area of over 700,000 people that is known for its colorful colonial-era buildings and its vibrant, multicultural society. The Universiti Sains Malaysia campus is situated in Gelugor, a suburb of Georgetown that is well connected to other parts of the metro area and the island by mass transportation services. The location is most accessible from the United States by connecting to Penang through the national capital city of Kuala Lumpur. Penang has large populations of Muslims, Buddhists, Hindus and Christians – the four major religions addressed in the course focused on Malaysian religious practices.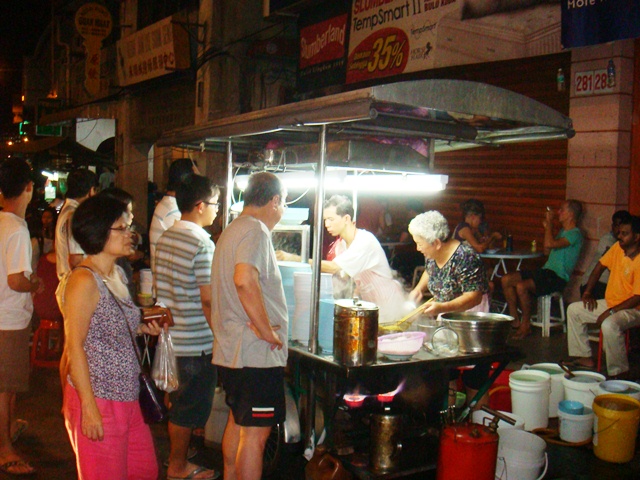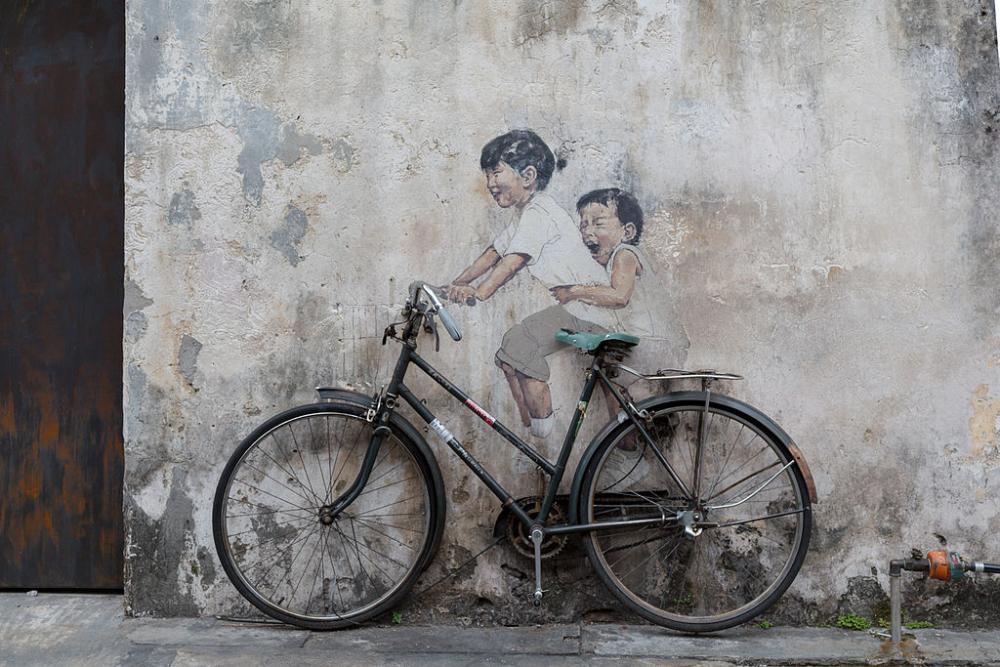 Academic Calendar. Dates for the 2020 program are:
Two to three pre-departure meetings on campus during Fall Semester 2019 (TBA directly to participants)
On-site program: TBA, likely late January or early February to late May
Accommodation. Accommodation is primarily in shared (double) rooms in university hostels (like our residence halls). Students generally live with another Gustavus program participant as roommate, though the halls are populated with diverse students who are enrolled at the university (or studying there on exchange). During a few overnight excursions, housing may be in hostels, hotels, or other similar accommodations. Generally three meals per day will be provided through group meals and a meal stipend. A short homestay is also a feature of the program. Students will cover their own housing, travel, and meals during the break period.

Program Costs. The program fee for Spring Semester 2020 will be announced during Spring 2019. Generally speaking, the program fee is set to be equivalent to a semester of room and board at Gustavus, making the program cost roughly the same cost as studying on the Gustavus campus. The fee includes students' lodging in Malaysia, a stipend for meals, local transportation, program activities and entrance fees, excursions, local instruction, a Malaysian visa, and supplemental health insurance through CISI. Students are responsible out-of-pocket for the airfare to Malaysia, any necessary vaccinations (as determined by the student and their health care provider) and spring break expenses, as well as any personal expenses.

Eligibility. This program is open to all admitted Gustavus students who are in good academic standing. There are no formal prerequisites.

Application Deadline. The deadline for Gustavus applications is September 15, 2019. Applications are screened on a first-come, first-served basis as they are completed.

Entry visas and vaccinations. All students will need to apply for a Malaysian visa in order to participate in this program. Details will be provided by the program coordinator in the middle of Fall Semester 2019. All students are encouraged to apply for or renew passports as soon as they know that they plan to participate. Passports must be valid until at least the end of November of the year after the program (e.g., November 2020 for the spring 2020 program). Any recommended vaccinations will be discussed in a health service visit that is part of the preparation for every study away program. Vaccination recommendations may vary depending on students' personal travel plans before and after the program dates.

More info. Students with specific questions are encouraged to seek advising or to send quick questions by email to the program coordinator (check the Advising page linked here to find the current coordinator).