This page is the brochure for your selected program. You can view the provided information for this program on this page and click on the available buttons for additional options.
Carleton Global Engagement: Women's and Gender Studies in Europe
Berlin, Germany;
Krakow, Poland;
Prague, Czech Republic;
utrecht, Netherlands
(Outgoing Program)
Program Terms:
Program Terms:
Fall

Homepage:
Click to visit
Program Sponsor:
Carleton College
Restrictions:
Gustavus applicants only
Budget Sheets
Fall

Dates / Deadlines: - unrelated header
Dates / Deadlines:
There are currently no active application cycles for this program.
Fact Sheet: - unrelated header
Fact Sheet:
#i18n(14)# parameter/value output

Glossary entry for program parameter 10168

Program Provider:
Carleton-Antioch

Glossary entry for program parameter 10208

Program Term(s):
Semester only

Glossary entry for program parameter 10164

Minimum Class Standing:
Sophomore

Glossary entry for program parameter 10167

Minimum GPA:
2.75

Glossary entry for program parameter 10992

Prerequisites:
No

Glossary entry for program parameter 10206

Previous Language Study Req?:
No

Glossary entry for program parameter 10165

Language of Instruction:
English

Glossary entry for program parameter 10166

Language courses offered:
None

Glossary entry for program parameter 10169

Housing Options:
Dormitory, Homestay, Hostel/Hotel

Glossary entry for program parameter 10171

Areas of Study:
Anthropology, Culture, Gender Studies, History, Independent Study, Philosophy, Political Science, Religion/Theology, Sociology, Urban Studies, Women's Studies
Program Design:
Group based, Set Curriculum, Study Center, Theme based

Glossary entry for program parameter 10212

Additional Program Options:
Independent Study, Research Project
Program Description:
Program Description:

About the Program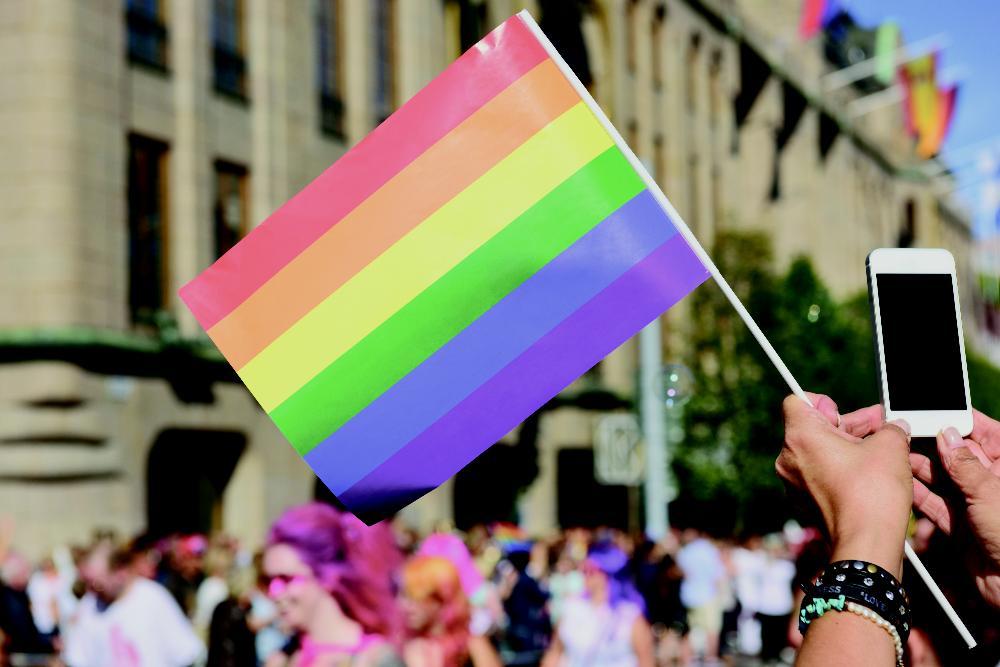 Since 1984, the Comparative Women's and Gender Studies in Europe (WGSE) program has offered students a unique opportunity to explore feminist and queer theory in practice across Western and East Central Europe. The program examines the trends and dynamics of European social, economic, and political systems as they influence contemporary gender theory, policy, and women's identities.
Following an orientation to the program, students participate in NOISE, a one-week summer school in WGS co-organized by Utrecht University and Netherlands Research School of Gender Studies. After NOISE, the WGSE participants spend the rest of the semester studying WGS in Utrecht/Amsterdam, Berlin, Prague and Krakow. Students come face to face with leading theories in WGS and have the opportunity to test their knowledge while working on their independent research projects. Participants attend lectures and take seminars with Director Iveta Jusová, PhD, as well as with NGOs, artists, activists, and professors from affiliated European universities.
Comparative Approach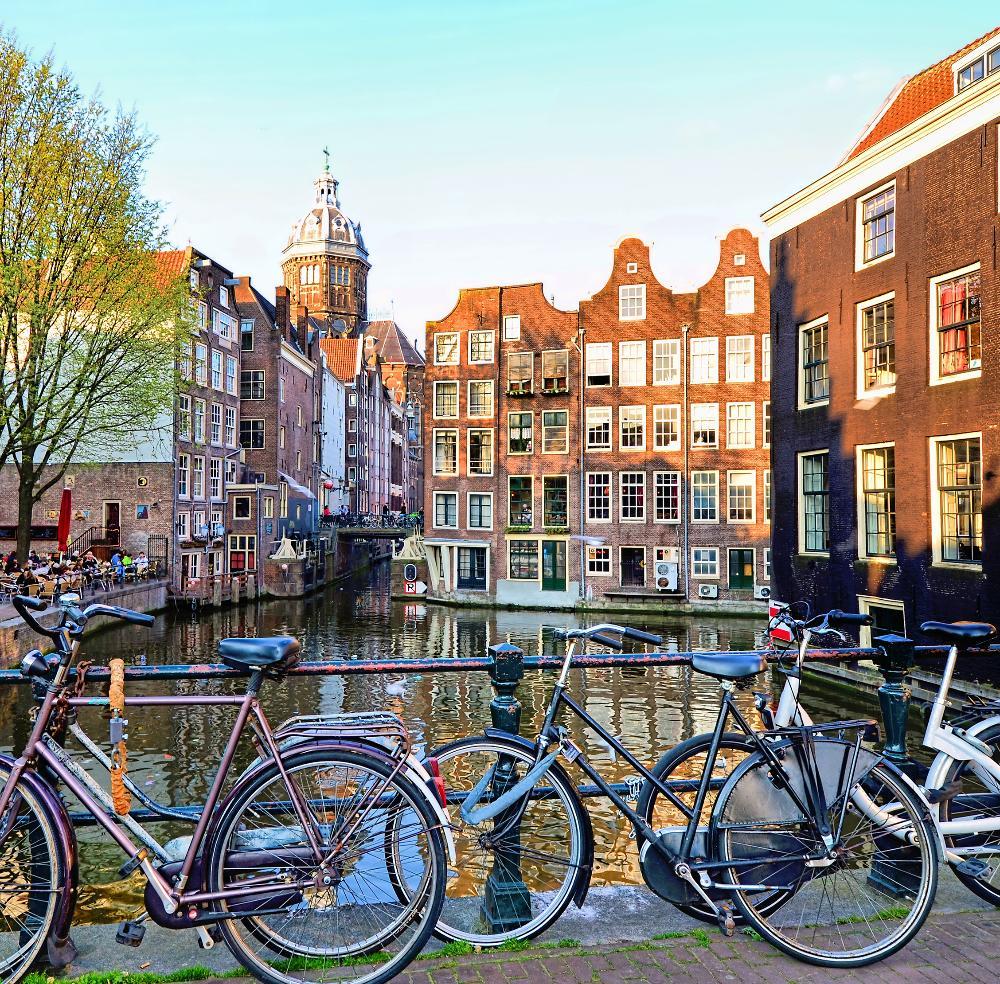 A significant aim of the WGSE program is to explore Europe in its diversity and cross-culturally. With this goal in mind, the program takes students to several differently situated European nations while underscoring experiences of women and sexual, ethnic, and religious minorities in these respective national communities. Students learn about the struggles of the Roma women in the Czech Republic, the historical and current day experiences of the citizens of Jewish, Afro-German, and Turkish backgrounds in Germany, as well as about the ways in which Islamophobia bears on Muslim populations across Europe. These topics are addressed both through scholarly inquiry and situated empirical experience throughout the semester, framed through our discussions of post-colonial, feminist, and queer theories.
Program Location and Structure
The program begins in
Utrecht, Netherlands
with an orientation both to the academic aspects of the program and to the cross-cultural experience of studying in Europe. Following the orientation, students will participate in a one-week, intensive Network of Interdisciplinary Women's Studies in Europe (NOISE) Summer School held at Utrecht University with students and faculty from the Netherlands Research School of Gender Studies. The Summer School seminars and readings are integrated into the academic structure of the program's four courses.
Following a four-week stay in Utrecht, the program travels to
Berlin, Germany
(4 weeks);
Prague, Czech Republic
(3 weeks); and
Krakow, Poland
(2 weeks), taking advantage of lectures, site visits, and comparative research opportunities in each program location.
Accommodations and Meals
Students stay in program-arranged hostels, hotels, and home-stays throughout Europe. Specific accommodations will be detailed in informational packets sent prior to students' departure for the program. Typically, accommodations include the following: home-stays in Berlin and Prague; Strowis Hostel in Utrecht; and the Sodispar Apartments in Krakow.
When meals are not provided in the accommodations, students are given a stipend to purchase their meals. They can eat out or purchase groceries to cook (in most accommodations). Because students often select their own places to eat, we can accommodate most diets.
Courses
Students enroll in the following courses (4 semester credits each) for a total of 16 semester credits:
WGST 243: Situated Feminisms: Socio-Political Systems and Women's Lives
WGST 244: Issues in Feminist Methodologies
WGST 325: Comparative Feminist Theories
WGST 391: Independent Field Research
For course syllabi, contact Carleton-Antioch Global Engagement at global@carleton.edu.
Sample Lectures and Site Visits
The following are examples of lectures and site visits from recent years. Note that this is not intended to be a complete listing, and that lectures are modified each year according to students' research topics and availability.
Netherlands
Rosi Braidotti, Utrecht University: Configuring European Women's Studies
Rebekka Gomperts, Women on Waves: Activism for Women's Reproductive Rights
International Women's Archives, IIAV
Juul van Hoof: LGBTQ Policy Making in the Netherlands
Prostitution Information Center, PIC Amsterdam
Eva Midden, Utrecht University: Feminism in Multicultural Societies: Towards the Post-Secular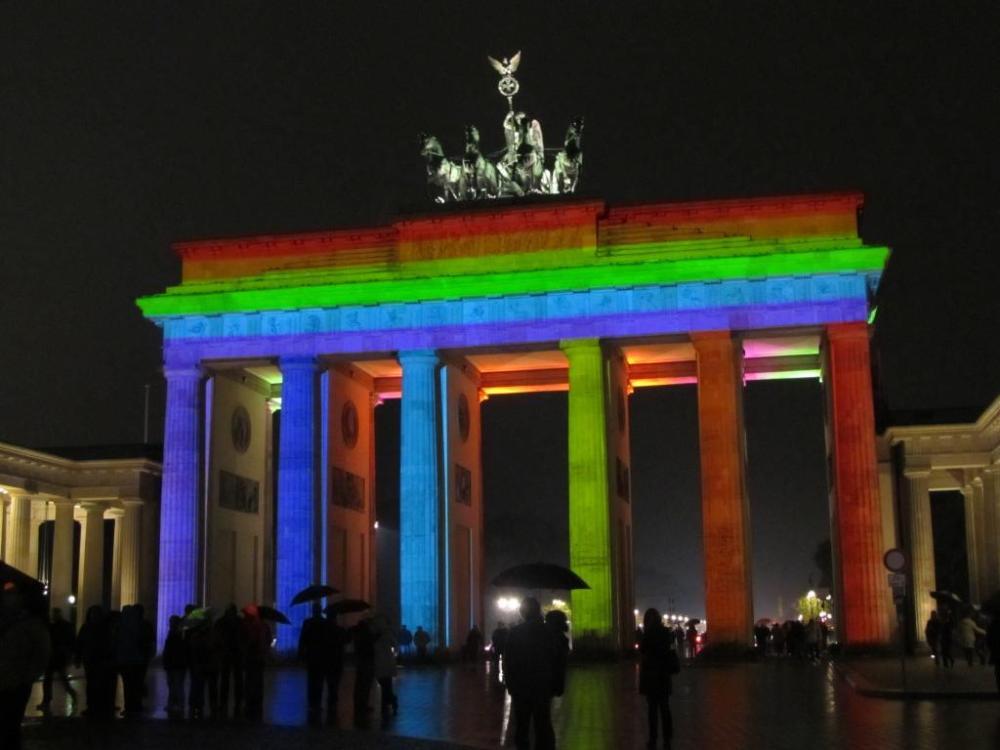 Germany
Ulrike Unga, Humboldt University: On the Hierarchical Gender Order in East Germany and post-Wende Disputes
Laura Meritt: Sexuality and Sex Work in Germany
Nivedita Prassad, BanYing : Trafficking in Europe: the Case of Germany
Julia Ehrt, European Trans Network: Trans- in Germany
Koray Yilmatz-Gunay, GLADT: LGBT and History of Immigration, Multiculturalism and Racism in Germany
Czech Republic
Michaela Marksova-Tominova: Czech Women and Issues of Social Security before and after 1989
Jirina Siklova, Charles University: Women in Dissent, Beginnings of Czech Gender Studies
Irena Konecna, LaStrada: Prostitution and Trafficking Women in the Czech Republic
Martin Martinek, Interministerial Commission for Roma Community Affairs: The Czech Roma Community
Poland
Beata Kozak, Efka: Post-1989 History of Polish Feminism
Dr. Bozena Jawien: Contraception and Health Care in Poland
Marta Raczek, Jagellonski University: Women and Gender in Contemporary Polish Art
Site visit: Auschwitz and Birkenau former concentration camps
Sample Readings
Bauman, Zygmunt, "The Uniqueness and Normality of the Holocaust." From Neil Levi and Michael Rothberg (eds.) The Holocaust: Theoretical Readings.
Braidotti, Rosi, "Identity, Subjectivity and Difference: A Critical Genealogy." From Gabriele Griffin and Rosi Braidotti (eds.):Thinking Differently, A Reader in European Women's Studies.
El-Tayeb,, Fatima "If you Can't Pronounce My Name, You Can Just Call Me Pride: Afro-German Activism, Gender and Hip Hop." From Gender and History 15:3.
Fuszara, Malgorzata, "Abortion and the Formation of the Public Sphere in Poland." From Funk, Nanette and Magda Mueller (eds.): Gender Politics and Post-Communism Reflections from Eastern Europe and the Former Soviet Union.
Kazubowski-Houston, Magdalena, "The Roman Women's Lives." From Staging Strife; Lessons from Performing Ethnography with Polish Roma Women.
Martinkova, Sarka, "Vietnamese Community in the Czech Republic and Its Changes since 2008."
Mierbe, Ingrid, "From Strange Sisters to Europe's Daughters: European Enlargement as a Chance for Women's Movements in East and West Germany." From Silke Roth (ed.): Gender Politics in the Expanding European Union.
Mizielinska, Joanna, "The Rest Is Silence: Polish Nationalism and the Question of Lesbian Existence." From The European Journal of Women's Studies 8:3.
Ramazanoglu, Caroline, "Choices and Decisions: Doing a feminist research project." From Ramazanoglu, Caroline with Janet Holland (eds.): Feminist Methodology: Challenges and Choices.
Rooke, Alison, "Queer in the Field." From Kath Browne and Catherine Nash (eds.): Queer Methods and Methodologies.

Dates & Fees
Program Dates
The Women's and Gender Studies in Europe program runs every fall semester (mid-August to mid-November).
Program Fees
Fall 2017 fee information will be announced in October 2016. The Fall 2016 program fee was $20,538.
The program fee includes tuition, room and board, and program-related travel within Europe.
Students are responsible for books and research materials, passport fees, round-trip airfare to and from Europe, and personal expenses.
Faculty & Staff
Program Director
Iveta Jusová, Professor of Women's and Gender Studies, Carleton College
Program Director (ijusova@carleton.edu)
Professor Iveta Jusová received her Ph.D. in British literature and Cultural Studies from Miami University, Oxford, OH, in 2000. Her MA in Czech and English is from Palacky University, Olomouc, the Czech Republic. Her first book, The New Woman and the Empire(Ohio State University Press, 2005), explores the intersections of gender, race, and colonial issues in the work of four British New Women writers: Sarah Grand, George Egerton, Elizabeth Robins, and Amy Levy. Her second book, Czech Feminisms: Perspectives on Gender in East Central Europe, co-edited with Jirina Siklová, is forthcoming from Indiana University Press in 2016.

Professor Jusová has also published numerous articles on European women writers, actresses and filmmakers in both US and European academic journals (see below). In June 2015 Jusová was the Lawrence and Lee Visiting Research Scholar at OSU's Theatre Research Institute; in 2010 she was the Women's History Month Keynote Speaker at Beacon College; and in 2008 she was an invited participant in a panel discussion on (and with) Julia Kristeva as part of the Dagmar and Václav Havel "Vize" Annual Award Ceremony in Prague. Professor Jusová has taught courses in British and world literatures, global feminisms, feminist and queer theory, and feminist methodology.

The Program Director conducts the orientation session, leads seminars, facilitates discussion, guides the independent research projects, and evaluates students' work.
Affiliated Faculty
At each program site, students take seminars and attend lectures with NGOs, artists, activists, and professors from affiliated European universities, including Utrecht University (the Netherlands), Humboldt University (Germany), Charles University (the Czech Republic), and Jagiellonian University (Poland).
On-site Staff
For additional logistical, cross-cultural, and academic support at each program site, the WGSE program has a Resident Coordinator in each program site, who is usually a local resident working in the field of WGS.

Additionally, a Program Assistant—typically a WGSE program alumnus/a—provides additional support throughout the semester abroad.