Following is information for Kathy Lund Dean:
Email:
lunddean@gustavus.edu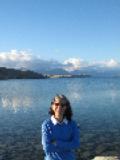 About Kathy Lund Dean:
Kathy Lund Dean currently holds the Board of Trustees Distinguished Chair in Leadership and Ethics at Gustavus. She earned her Ph.D. in organizational behavior and ethics classics from Saint Louis University. Her role at Gustavus includes engaging with alumni and other external stakeholders to create experiential learning opportunities for students. Kathy is also charged with increasing students' career readiness through the Gusties Connect business networking program. For almost 20 years she has been active in the Management & Organizational Behavior Teaching Society, currently serving on the MOBTS Board and serving as co-Editor-in-Chief for the Journal of Management Education, the management discipline's premier experiential learning journal. Her research explores ethical decision-making among new and mid-level managers, how Title VII religious discrimination legal disputes are resolved and what classroom conditions lead to student disengagement. Kathy lives in St. Peter with her two teenaged sons and her husband, Dan.