Following is information for Dr. Roger Adkins:
Email:
dr.radkins@yahoo.com
Department/Title:
Director of International and Cultural Education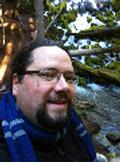 About Dr. Roger Adkins:
Dr. Roger Adkins is a scholar-administrator with a complex profile that includes extensive administrative work and expertise in intercultural education, ongoing interdisciplinary research and scholarship, and teaching in both domestic and international settings. He is a passionate interculturalist who strives to make intercultural learning accessible for every student, both in on-campus and off-campus settings. He is also a scholar of queer studies, folklore, and literature, with a recent emphasis on the queer potential of narratives of the fantastic.
Roger grew up in Ohio and spent his childhood traveling with his family throughout the eastern U.S., Canada, and Mexico. Although his family had limited means, they saved and set aside funds for modest family vacations that inspired in Roger a love of travel, exploration, the outdoors (it was often camping), and thinking about the differences between peoples, places, and cultures. As an undergraduate, he studied literature and creative writing at Hiram College (Ohio), where his interests evolved to include gender studies, folklore, and diversity-related activism. He also decided to pursue graduate studies and to become a scholar whose work would question fundamental assumptions about difference and identity. During his graduate studies, he studied abroad in Iceland and became an avid proponent of intercultural education.
Prior to joining the Gustavus community as director of the Center for International and Cultural Education, Roger worked in similar centers at California Polytechnic State University in San Luis Obispo and at the University of Oregon (UO). In fact, he started working in the field of intercultural education as a graduate student at the UO – much to his own surprise. He had intended to take a more 'traditional' route through graduate school and into work as a professor of literature, folklore, or gender studies, but he found that his work in intercultural education allowed him to combine his interests in cross-cultural learning and the scholarship of identity.
Over the years, his work has included everything from cultivating new international partnerships to internationalizing the on-campus curriculum and developing innovative and unusual faculty-led study abroad programs. His particular expertise in faculty-led programming has led him to serve as a consultant for other institutions seeking to professionalize and streamline their own programming, and he is currently working on a co-edited anthology of essays about innovative pedagogical approaches in faculty-led programming.
He has also been increasingly involved in discussions and movements for alternative approaches in intercultural education, including infusing intercultural learning into the on-campus curriculum, developing more and better domestic off-campus intercultural experiences, using new media and online platforms to foster intercultural interactions and dialogue without requiring physical travel, developing joint and dual degree programs, and developing new synergies between and among existing intercultural programs and experiences.
Roger's teaching follows closely the contours of his administrative and scholarly interests. He has recently taught courses (prior to joining the Gustavus team) in comparative literature, gender studies, and folklore, including:
Epic Masculinities: a course on the epic narrative (in many genres and cultural contexts) and its many strange alliances with cultural constructions of masculinity – often a nationalistic, heteropatriarchal, racialized, and militant masculinity
Women Behaving Badly: a course on 'evil' women characters (villains, murderesses, dark goddesses, wicked stepmothers, femmes fatales, etc.) in diverse texts, folktales, and popular culture, with careful analysis of what constitutes the 'feminine excess'
Talking to Monsters: a course on transformations in the notion of 'the moster' in postmodern texts and contexts, with extensive theoretical investigation of 'the Other'
Fantasy on the Fringe study abroad program (aka "Harry Potter in the UK"), with two courses: Fantasy Literature and Cultural Theory; and UK Folklore and Popular Culture
Roger identifies as queer, lives with a disability (not visible), and comes from a working-class background. He is passionate about inclusiveness and is very happy to serve as a mentor or advocate for students from diverse backgrounds. His pronouns are he/him/his.
Roger joined the Gustavus community in summer 2015 and is excited to be building on and expanding the already strong base of intercultural programming at the college.