This page is the brochure for your selected program. You can view the provided information for this program on this page and click on the available buttons for additional options.
IEX J-Term 2018 Island Schooling: Supporting Pupil Learning in St. Maarten, Dutch West Indies
Philipsburg, Saint Martin
(Outgoing Program)
Featured:
There are currently no active application cycles for this program.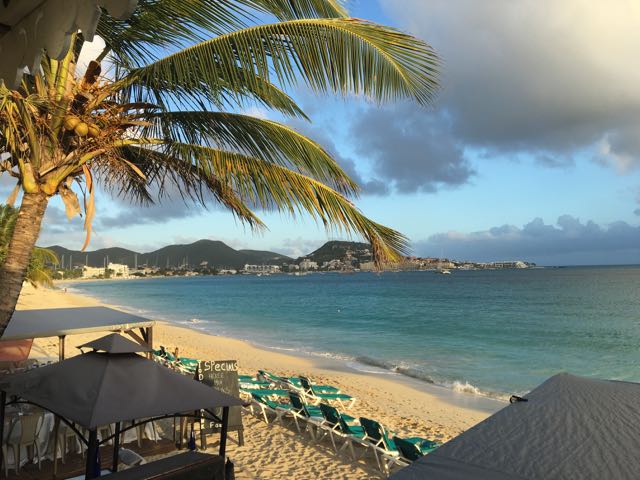 Spend J-Term living, working, and learning in a multicultural island nation!

Overview.
Sint Maarten (SXM) is a "melting pot of nationalities and cultures," with more than 100 different nations and peoples represented there, so it is a wonderful site to learn and work with people and educational systems that are unlike the ones in which you probably grew up. Multiple social/political/cultural/historical influences impact education and schooling systems, often in subtle or "invisible" ways. Geography, politics, histories of colonization, language, multiculturalism, and many other influences are inherent features of -- and are unique to -- islands. SXM is an ideal place to explore all of these topics. We also have a fantastic partnership opportunity with the Foundation Catholic Education schools in SXM; they are one of the primary bodies responsible for educating the children of Sint Maarten, and are an essential partner to us and this course.
Gustavus students who enroll in this IEX course will have the opportunity to observe and assist in island schools and to practice (or develop) some key skills and dispositions of the teaching profession including: classroom management, academic support, and lesson planning toward the goal of developing more globally-focused and -skilled educators and world citizens.
Highlights
This course meets one of the two IEX (Interim Experience) requirements for all Gustavus students
Travel, live, and work in the multicultural island setting of Sint Maarten, Dutch West Indies (SXM)
Support pupil learning in SXM primary schools
Plan and deliver lessons to elementary pupils in island schools
Live locally within the schools' community
Excursions to neighboring islands
Experience work, readings, journaling, excursions, and Gustavus student projects with a global focus
Led by professors of education, Lisa Dembouski and Debra Pitton.
Locations
St. Maarten, Dutch West Indies
, is a constituent country of the Netherlands and shares half a 37-square-mile with the French constituent country of Sint Martin. Together, both nations comprise an island jewel nestled within the leeward islands of the Caribbean. While our work will primarily take place on the Dutch half of the island, there will be opportunities to explore the French half, as well as possible excursions (group or individual) to neighboring islands like Anguilla or St. Barthélemy. St. Maarten is a tropical island with January temperatures ranging between 73-85ºF and two to three inches of rainfall. There are abundant beaches, distinctive (and delicious!) cuisine reflecting the multiple cultural influences and heritages of the people there, and it's a popular destination for international tourism (a primary feature of the SXM economy).
While multiple languages are spoken on the island, almost everyone also knows English. Our school partners for this course were selected, in part, because English is the language of instruction in the schools, but most of the pupils are at least bilingual and, in many cases, speak even more than two languages.
Academic Calendar.
Approximate dates for 2018 are as follows:
Two to three pre-departure meetings: TBA during fall semester 2017 (students who will be away this semester should contact Lisa Dembouski)
On-site program: January 6 to February 2, 2018
Accommodation
. Double-occupancy hotel rooms.
Program Costs.
The program fee will be $5575 (lowered from a previous estimate as the transportation costs on the island are now confirmed.) The fee includes on-site program activities, all ground transportation, lodging for the program dates, daily breakfasts, a few group dinners, and all of the excursions on the island (and possibly to neighboring, smaller islands). Students will also be responsible on their own for travel to and from St. Maarten, other meals, and any personal expenses. There are direct flights from Minneapolis on Sun Country, and the program has been planned to allow for students to use these flights (which are not available every day of the week).
Eligibility.
This program is open to all admitted Gustavus students (including new first-year students in 2017-18) and is especially well suited to students interested in K-6 education, culture, language, history, and geography. No prior teaching experience is required. Students from other colleges with a J-Term are also welcome to apply through the J-Term (or 4-1-4) exchange program. All participants are expected to have completed their First-Term Seminar, the first Three Crowns course, or the equivalent first-year seminar or introductory writing course at other campuses.
Application Deadline.
The application deadline is June 30, 2017. However, applications will be screened on a rolling basis as they are completed. Dr. Dembouski will interview all applicants.
Entry visas.
U.S citizens will not need an entry visa or permit for such a short stay in the SXM. All students who are not U.S. citizens are advised to contact Justin Kader to check about possible visa needs.